Mark E. Dietz, CFP®
Mark E. Dietz is the President and Founder of Dietz Wealth Management Group and has worked in the field of investment management and financial planning since 2002. He grew the business from the ground up, with zero clients, and has built it into a boutique financial services practice serving individuals and families across the globe.
EDUCATION
Mark graduated from the University of Nebraska at Kearney in 1999 with a degree in Business and Airport Management. Following a short stent in Yuma, Arizona he accepted an Operations position at Denver International Airport in March of 2000. After two years at DIA, Mark felt compelled to do something more, and out of that, Dietz Wealth was born.
Mark has passed the Series 6, Series 7, Series 63 and Series 66 securities examinations. Through his hard work and diligence, Mark also holds the CFP® Designation which is a recognized standard of excellence in comprehensive financial planning. Mark is a member of the Financial Planning Association (FPA) and is active in creating public awareness about the importance of personal financial planning.

IN THE BEGINNING
Mark grew up a small farm in northeast Nebraska where his family raised Quarter Horses and cattle. Growing up on a farm instilled a relentless work ethic and taught him the importance of accountability and responsibility at a young age. With only 11 kids in his high school class, which included only one girl, the move to a city with stoplights, paved roads and fast food was quite a change.
Although he never had the pleasure of meeting his Grandpa Dietz, who was an avid aviator, he has aviation in his blood. At the age of sixteen, he and his dad Brad, began working toward their Private Pilot's License. At the age of seventeen, Mark received his license and has been flying recreationally ever since.
FAMILY & GIVING BACK
Mark is the proud father of two blond-haired, blue-eyed little girls; Payton Mia and Collyns Grace. Marks' parents currently reside in South Dakota and he also has an older sister in Nebraska and a younger sister in Connecticut.
Wanting to teach his children the importance of giving back, in 2014 Mark accepted a nomination on behalf of the Leukemia & Lymphoma Society as a "Man of the Year" Candidate. Over the course of 10-weeks, he personally raised over $17,300 to fund blood cancer research and to provide support to individuals and families affected by the disease.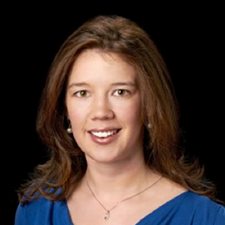 Janelle Lind
Operations Manager
Janelle has been a successful operations manager for over a decade and is responsible for ensuring that the systems and procedures utilized by Dietz Wealth Management Group are in order. She is a problem solver at heart, alwasy looking for a win-win solution for clients and compliance.
Janelle is a Colorado girl, raised in Denver and a graduate of the Metropolitan Sate College of Denver. Her outgoing personality and industry expertise earn Janelle public speaking engagements at broker-dealer conferences, where she addresses some of the most talented and seasoned financial experts in the country. She currently holds Series 6 and 26 licenses.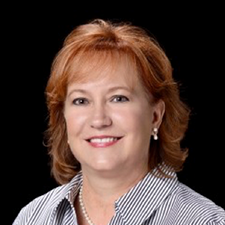 Stacey Heaton
Registered Principal
Stacey is a Registered Principal with Dietz Wealth Management Group. With over 15 years of industry experience, her position as a back office compliance manager helps our office focus on clients while she ensures our office remains in compliance with industry regulations.
Stacey earned a BA in Economics from Colorado State University. She currently holds Series 7 and 63 licenses. In her spare time, she enjoys hiking, golfing, skiing and watching college football.