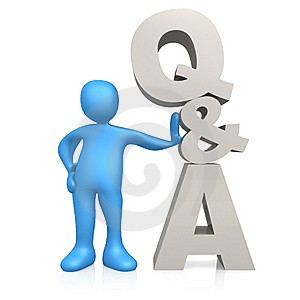 Q: Don't I need investments before I need a financial planner?
A: Absolutely not. Investments only represent about one-sixth of what a comprehensive financial planner does. Planners also advise on risk management and insurance, saving for college, income tax strategies, retirement planning, and estate planning.
Furthermore, if you don't get help in trying to reduce some of your current expenses for things such as income tax and insurance, you may never have enough money to start investing.
Q: Do you require a minimum level of assets before you will work with a client?
A: There is not an established minimum to work with us but we can't work with everyone.  It is not our intention to be all things to all people but rather all things to a select group of people.  For those who do become clients of Dietz Wealth, we have tailored our services, by asset range, to specifically address and meet their needs.  So, as your wealth grows, so will our role as your financial planner.
The primary test a client must pass before we decide to work with them is the "Chemistry Test". We are more concerned with ensuring our personalities and values complement each other than we are the value of your portfolio. The planning process is a long process and its best accomplished with people you enjoy spending time with. Our Service Brochure can be downloaded under the "Private Client Services" tab.
Q: Why would I pay you a fee for investment management and financial planning? My previous advisor never charged me anything for their advice.
A:We charge a fair, transparent and competitive fee that's representative of the time we spend and the value we provide.  The old adage "you don't get something for nothing" couldn't ring more true than it does in the financial services industry.   Advisors can be compensated in a number of different ways.  Remember this: just because you don't see the fees doesn't mean you aren't paying them.
Prior to implementing your plan we fully disclose, not only our fee, but all of the fees you may incur as a result of the investment management and planning process.  If you aren't aware of all the fees your paying then how can you determine if the value you're receiving is acceptable or not?
Q: I understand you utilize external investment strategies for the Investment Management portion of the planning process.  How do I benefit from that?
A:  We believe the only thing more important than growing your money is ensuring you never run out of it.  The external strategies we utilize allow us to deliver an institutional quality, endowment style approach to investing.  They are designed to recognize external market/economic pressures and make meaningful proactive adjustments to help control your downside risk.
We believe investing with a disciplined, risk mitigation process translates into a more enjoyable client experience.  This approach allows us to deliver a highly personalized service while also allowing our clients to benefit from a multi-faceted, risk-controlled approach to investing.


Q: I understand that I pay you to be impartial, but am I getting good value?
A: Yes! First of all, you not only get objective investment advice, but with our comprehensive approach to financial planning you also get advice on matters concerning insurance, college funding, income tax strategies, retirement planning, and estate planning.
When was the last time your current advisor helped you thoroughly estimate your retirement income (beyond the use of an online calculator)? Or requested your social security statements to present solutions to help maximizing your benefit? Or helped you stress test your plan to determine the impact of higher taxes, higher inflation, living longer, a health event or a bear market in retirement?
The strategies and products we use are merely tools and we have no allegiance or obligation to use one strategy over another.  If a strategy is not meeting our expectations we will replace it.  If we aren't meeting YOUR expectations; replace us!

 
Q: What is the fee for hiring Dietz Wealth Management Group, LLC?
A: We utilize a hybrid compensation model for delivering investment management and financial planning advice.  There are certain products we use in plans that require an upfront commission that may, or may not, be deducted from the initial investment. 
The majority of our fees are derived as a percentage of the assets managed. We prefer this method, because it puts the client and Dietz Wealth on the same side of the table.  The only way we can earn more income is if your account increases in value.  Our fee for financial planning and investment management is normally in the range of 1% and below but it can, and does, vary based upon the specifics of the situation.
If your assets are with us, we do not charge additional fees to design your financial plan.  With some firms this fee can be as high as $5000, in addition to investment management and other account fees.
Our decision to use a specific product or strategy is not based upon how we get paid but rather what's best for the client. Regardless of the compensation model (commission only, fee only or hybrid) the focus should be on complete and thorough fee disclosure.